Arkansas Real Estate Lawyer Represents Clients in Property Transactions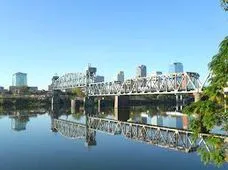 Little Rock Attorney- Don A. Eilbott
Don A. Eilbott – Attorney at Law, PLC applies his extensive knowledge concerning property rights, real estate issues, finance and business to all areas of commercial and residential real estate law.
With more than 39 years of experience in real estate law, attorney Don A. Eilbott can help you with:
Residential home sales transactions
Commercial property transactions
Homeowners associations
Condominium law
Landlord-tenant disputes
Evictions
Foreclosures
Real estate contracts
Eminent domain
Zoning, land use and building permits
Boundary and easement disputes
Title disputes
Real estate transaction attorney
From offer to sale, Don A. Eilbott – Attorney at Law, PLC handles all aspects of buying and selling real estate and construction. We enable clients to feel confident they will have a prompt and precise transaction. We can:
Draft or review your sales contract
Negotiate real estate agreements
Review your lending documents
Search and clear title
Analyze your deal and rectify potential problems
Handle land use, zoning and permitting
Conduct your real estate closing
Real Estate Litigation Attorney
Real estate litigation requires substantial knowledge about property laws and civil litigation as well as a dynamic courtroom presence. Don A. Eilbott possesses the specialized knowledge necessary to successfully litigate your real estate disputes. In cases of commercial disputes, we protect your business property investments in contentious situations such as eminent domain seizures, landlord-tenant disagreements, easement conflicts and incorrect zoning decisions.
Real Estate Mediation
Some disputes are better solved outside of the courtroom. Commercial real estate contracts often include a
clause requiring that disputes enter arbitration or mediation. When that is required by contract or is otherwise advantageous to your business, we represent you and guide negotiations towards equitable solutions that serve your needs. This can save time, costs and frustration.
Contact our Arkansas residential and commercial real estate attorney for a consultation.
Call Little Rock real estate lawyer Don A. Eilbott at 501-225-2885 or contact us online to schedule a consultation today.